See on Scoop.it – Science, Space, and Ufo news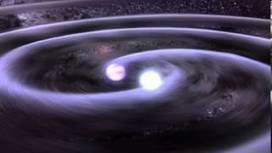 A recently discovered supernova has left astronomers scratching their heads. It's in the wrong cosmic neighborhood, and from the vantage point of conventiona…
Sepp Hasslberger's insight:
Mainstream cosmology doesn't have a handle on the forces that power stars and planets, or on their structure. The "nuclear furnace" hypotesis for stars is deeply flawed, and so is the "molten iron core" model for planets.
Wal Thornhill's electric universe model comes much closer to a workable theory of star formation and celestial mechanics.
See on www.youtube.com
Related articles